Five Nobel laureates have visited Viet Nam this month to attend a number of scientific exchange events held by the Association Rencontres du Vietnam in central Binh Dinh Province.
They have also witnessed the inauguration of the country's new International Centre for Interdisciplinary Science and Education (ICISE).
Viet Nam News reporter Phuoc Buu met the scientists and here are their thoughts about the development of Viet Nam and its science and technology.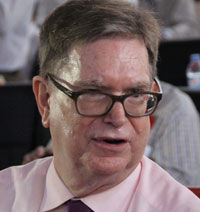 Prof George Smoot
Do you think that the development of science and technology in Viet Nam is on the right track?
Prof George Smoot, American scientist and winner of the Nobel Prize for Physics in 2006:
I think that Viet Nam is doing well and experienced rapid development in science and technology. I see many young people working and this bodes well.
People under the age of 50 have so much time to earn money and to build the economy. Also, a lot of products will help growth.
When the economy itself matures, you need to decide what kind of products and what kind of education you need to make the workforce competitive.
I think Viet Nam is on the right track. If I'm honest, I think some other countries are a little bit ahead. You are on the same track as India and China were 20 years ago.
What should the Government do to make Vietnamese scientists living abroad come back home?
There's a lot of competition for the finest scientific talents. People may not know how to nurture good scientists but they do know how to buy them.
You will lose professors abroad in the search for higher salaries. Getting them to come back is sometimes difficult but it is possible. In the last five years, China has succeeded in making people come back either part time or full time. Viet Nam will do the same thing.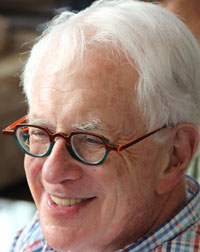 Prof Sheldon Lee Glashow
Many Vietnamese go to study in France and the US. Many will come back if they can find a good job and a good future. Viet Nam has to convince them that it can provide them with this. Additionally it must encourage education and continue funding universities.
Scientists must be able to buy an apartment, feed their children and live a normal life. If they can't do research, you will lose them. Many people will stay with these basic assurances. The danger is ending up like Russia. They lost many talented people they had less job security there than in nations such as the US.
If society values movie stars and singers and rewards them with fame and wealth without them working for it, younger people will not become so excited by science.
In science, you have to study hard and work hard. It takes many years to get a degree and there is no guarantee you will be well-paid after. The public must show the highest respect for scientists.
Every country goes through different stages of science and technology development and different stages of economic development. Viet Nam is in a very good position with the latter and it is well-placed to see further growth. This is now a developed country.
As the economy becomes more successful and wages rise, you must employ skilled workers with a better knowledge on science and technology in order to stay competitive. It has happened in Japan, South Korea, Singapore and now China, where research and engineering is particularly strong.
Most countries began with establishing educational institutes and more quickly moving research from theory to practice. This has been seen in Japan and South Korea and will soon happen in Viet Nam.
Scientific applications in Viet Nam are mostly recycled, so institutes like the new International Centre for Interdisciplinary Science and Education will attract scientists from all over the world.
Prof Klaus von Klitzing
Science is built on international co-operation so you need contacts and partnerships like these.
Prof Sheldon Lee Glashow, American scientist and winner of the Nobel Prize for Physics in 1979:
Viet Nam does not presently have much visibility in the international science community. One role of the institute is to change this.
As well as attracting foreign scientists, it will also persuade Vietnamese ones researching abroad to come back home for their work. This is a good first step but now more investment should go into basic science. Funding is essential.
However, often the people giving the money think that science must be market-oriented, and result in products for sale. This is absolute rubbish, science can't work that way.
Prof Klaus von Klitzing, German scientist and winner of the Nobel Prize for Physics in 1985:
I work in nano science. Seven years ago a research centre in this field was founded in HCM City. It has developed rapidly since then.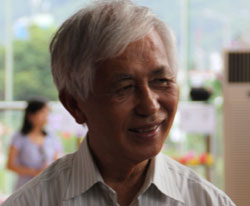 Prof Tran Thanh Van
Science is not about trying to win a Nobel prize. It is about discovering things that other people do not see. To discover something new, you have to ask questions and you need to have enthusiasm.
Viet Nam is starting to do this in a dynamic fashion and long may it continue. Long term scientific programmes are essential.
Prof Tran Thanh Van, Vietnamese-French scientist presented with the Legion of Honour by the French government for contributions to science:
It is the right time for Viet Nam to invest in basic science. We can't wait another 30, 40, 50 years. It will be too late. Science is so most important for the future of the country.
Today we have a lot of enthusiastic young scientists and I wish Viet Nam would give them more independence and better facilities for doing scientific research.
We need to attract bright sparks soon so that we are not lagging behind the rest of the world. — VNS
Public by: Việt Nam News
Source: https://vietnamnews.vn/opinion/in-the-spotlight/243692/viet-nam-must-invest-in-scientists-of-tomorrow.html